FlyingBear Ghost 5 enclosure: front cover/door
Finally I decided to buy another 3D printer, this time I choose the FlyingBear Gost 5. I buy it because for 250 € it has solved many problems of other printers like Ender or Artillery (with the same price).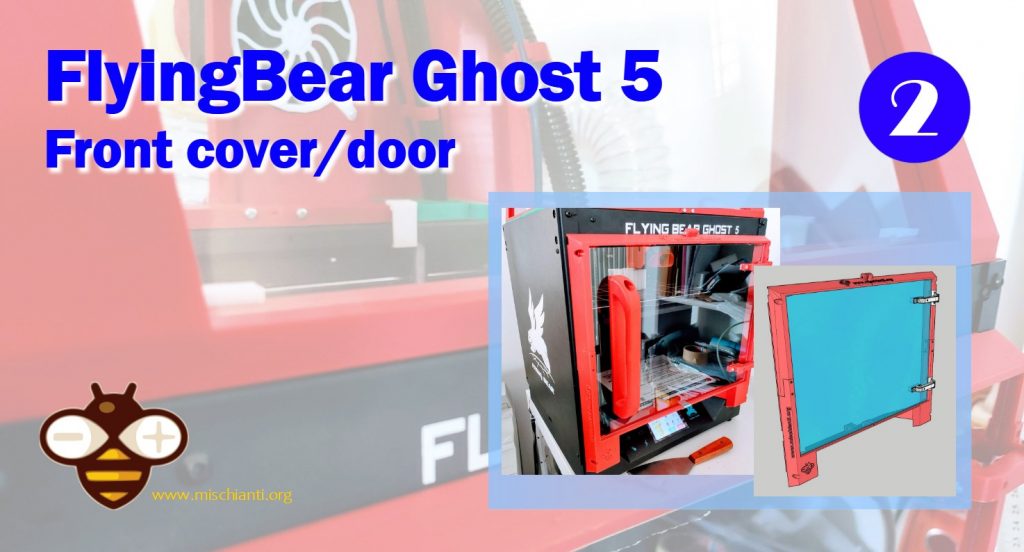 I made a case because I would like to print a more dangerous material like ABS, and to do that I create two different rears of the top cover, one standard and one with a fan for extracting harmful fumes.
The result is this.
I'm very happy about that, so I'm going to share with all.
Front cover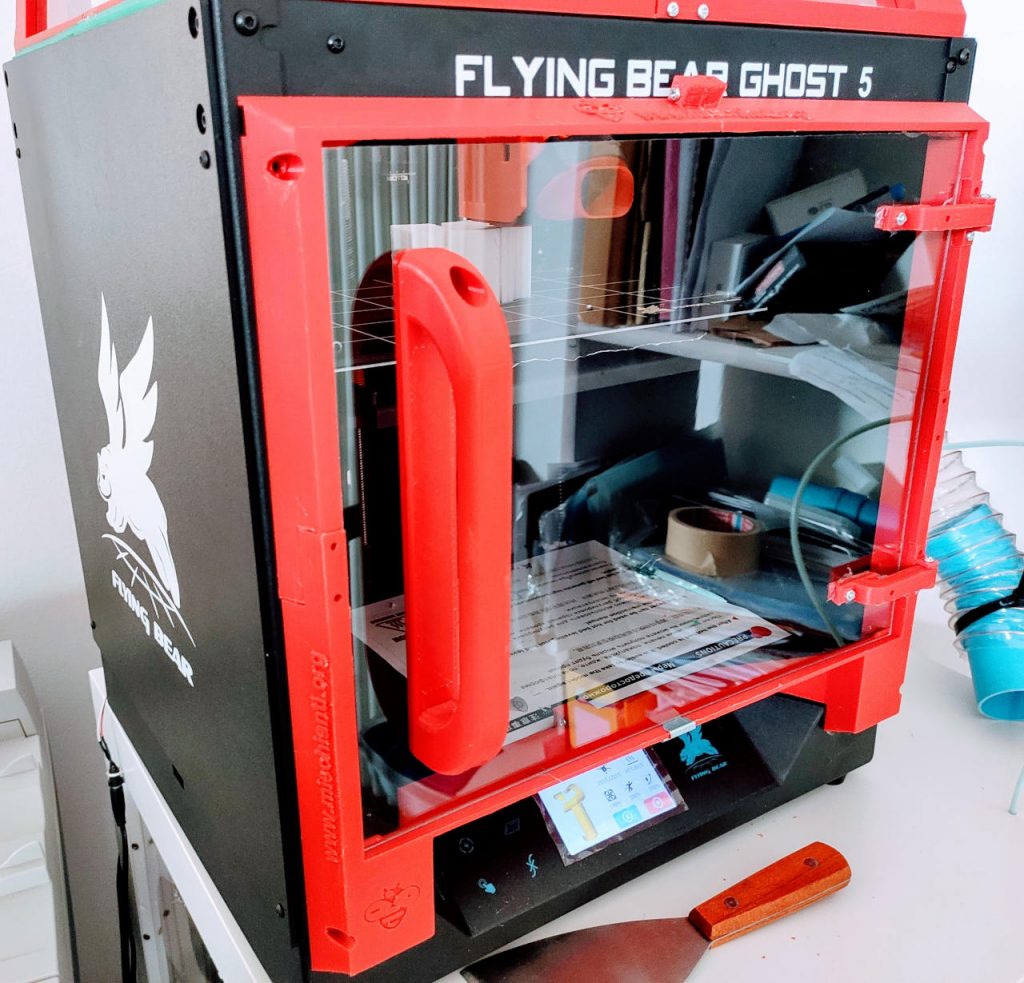 The front door is out of the box, because the head of the printer exit from the box, all the pieces are interlocking, and I used the screws only to join the two parts horizontally (but I have provided the slots for all holes).
To assembly all parts I use M3 pan head screw with the relative nut.
Screw here on Aliexpress Countersunk Head Screw - Aliexpress Pan Head Screw - Aliexpress nut
And for the door I use plexiglass 3mm width.
Plexyglass sheet 30x40 to cut here on Aliexpress A4 polycarbonate sheet - Aliexpress 3mm sheet
Frame
The frame have 4 pieces.
Hinge
Here the hinge to hook the door.
Handle
Thanks