3D Printed Modular Holder System: basic elements – 1
For my projects and my family I create a simple modular system for the construction of arms and supports of various kinds..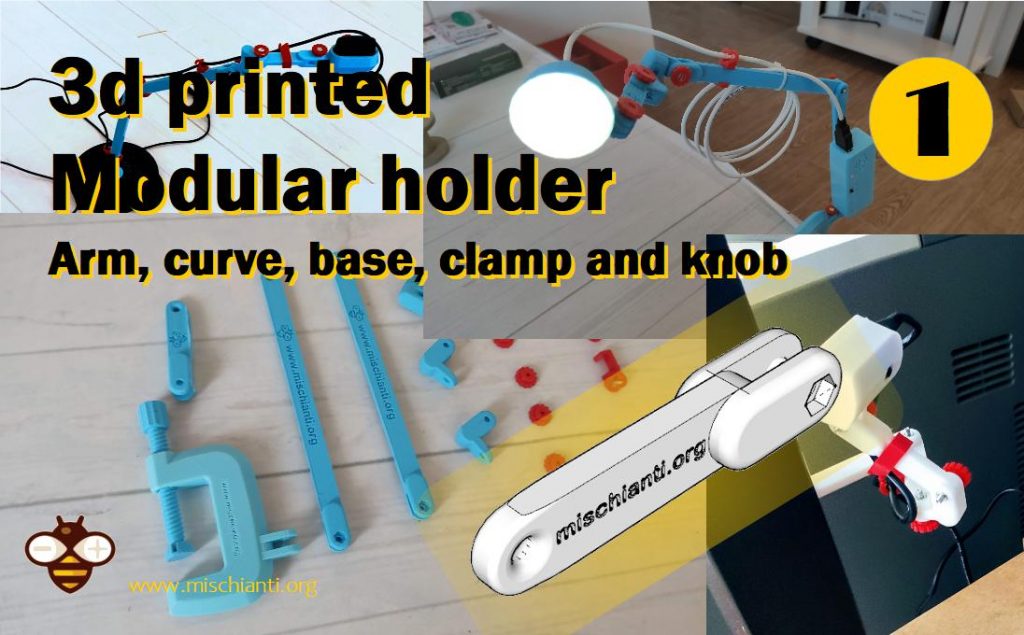 The principle is quite basic, light and simple. I already use it for many things and every now and then I add some features that I find interesting and useful.
In this article I have put all the components of the arms and bases, so then I will always refer to this article.
Arm
Here the arms curved and straight.
50mm arm
180mm arm
Curve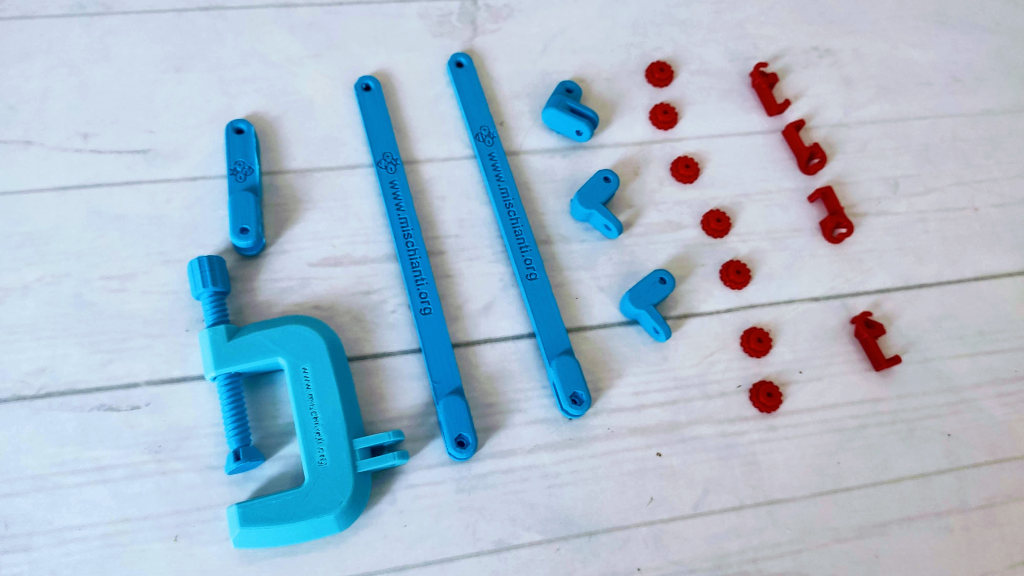 Here the various type of curve.
Curve 90° linear
Curve 90 male reversed
Curve 90 female reversed
Curve 90 male female reversed
Screw knobs
Here a series of knob to block the articulations.
Mini M3 screw knob
You have to screw in an M3 screw firmly and that's it.
You can find the screw on Aliexpress Countersunk Head Screw - Aliexpress Pan Head Screw - Aliexpress nut
Cable holders
The components to mange better the cable.
Minimal cable holder
Round base gym weight
Here a simple detachable base that fit with a 1kg gym weight.
Round base
Detachable round base holder
Lateral holder
Some supports to fix the element to the walls or pillars.
Lateral holder straight
Lateral holder inverted
Clamp
Here a basic clamp with 3d printed screw
Clamp
Screw clamp
Thanks
[…]