Improved Z Axis for Cyclone PCB Factory
I'd like to renew my CNC for PCB, I select a project called Cyclone PCB Factory to start.
But I think there are some issue on the mechanic, so I start to fix they, one of the more important fix is Z Axis for Cyclone to prevent movement when drill the PCB.
I use standard Cyclone system for connection, movement and bearing, but the structure is renewed.
Stepper is a standard Nema17 form factor. I design an holder for 50mm splindle and an holder for a dremel (big).
I advise to print gears with PETG.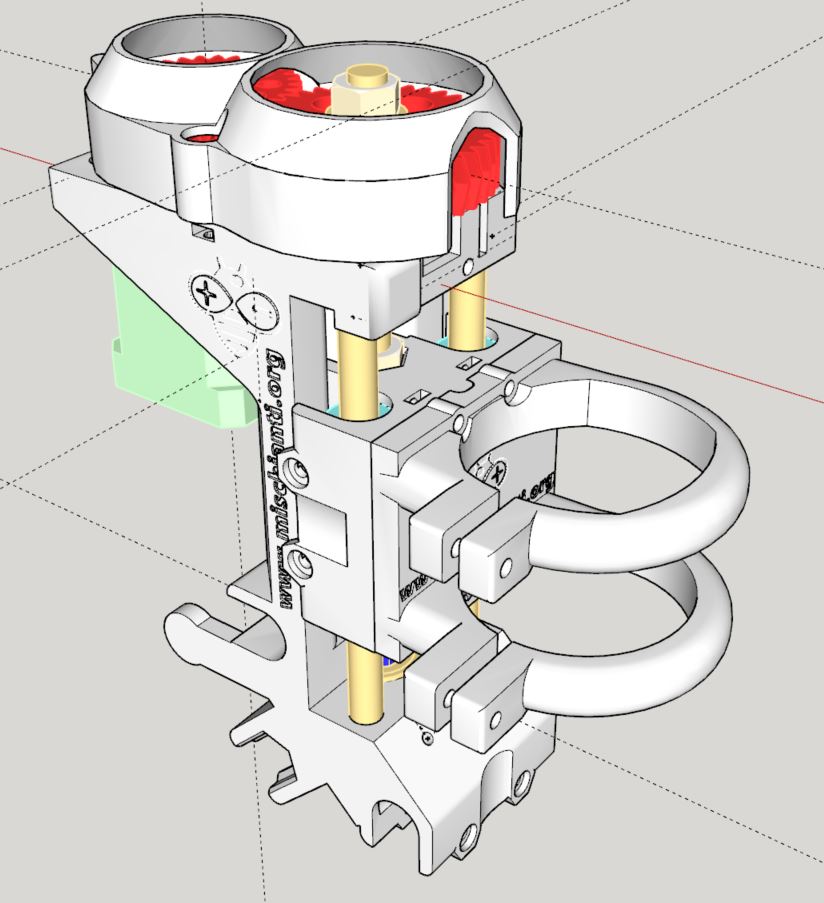 3D model
Material
1x155mm Threaded rod
2x147mm Smooth rod
2x608ZZ bearing
2xM8 nut
2xM8 blocked nut
1xSpring
2xM8 Washer
4xLM8UU
12xM3 screw 12mm
8xM3 screw da 26mm
3xM3 screw without head
23xM3 nut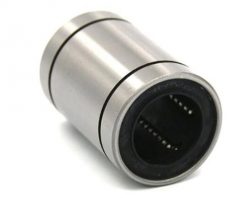 You can find here AliExpress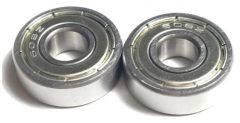 You can find here AliExpress
Printing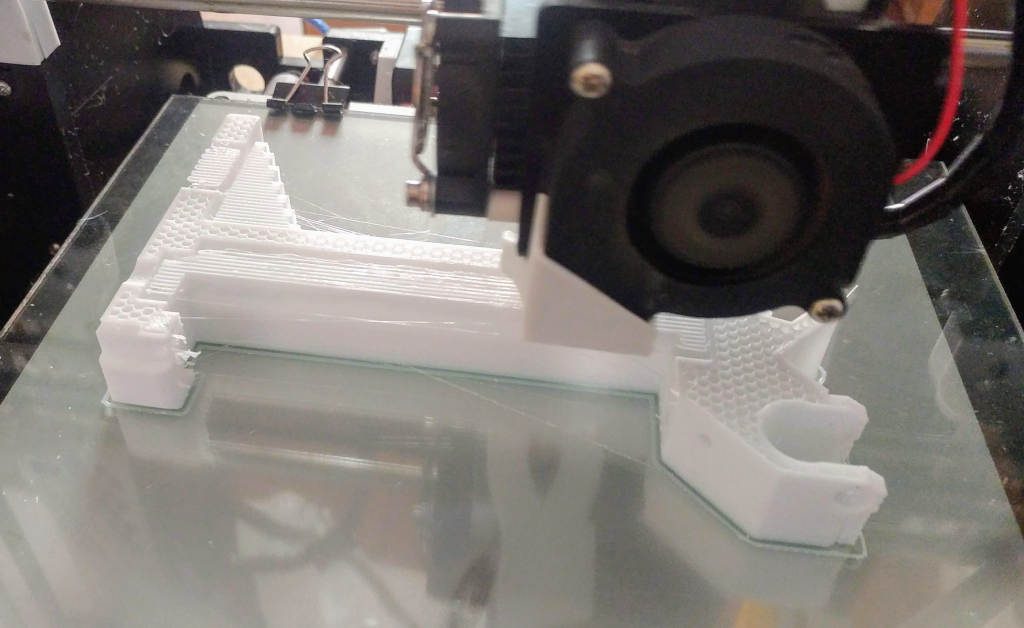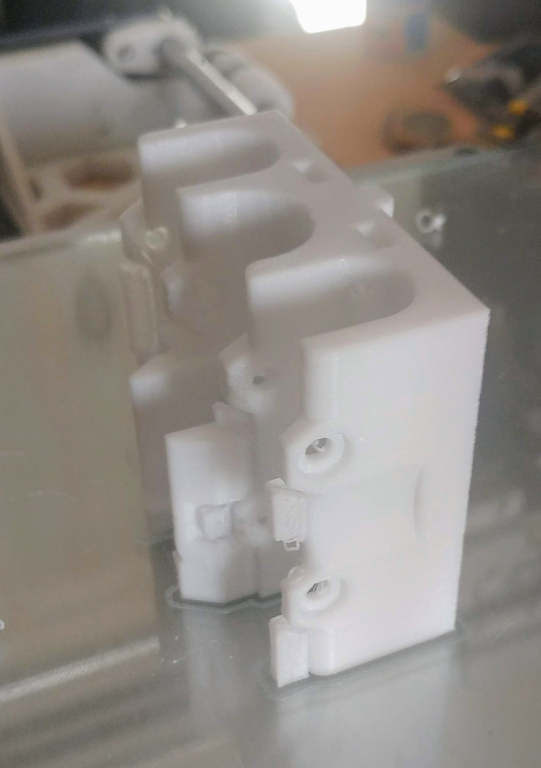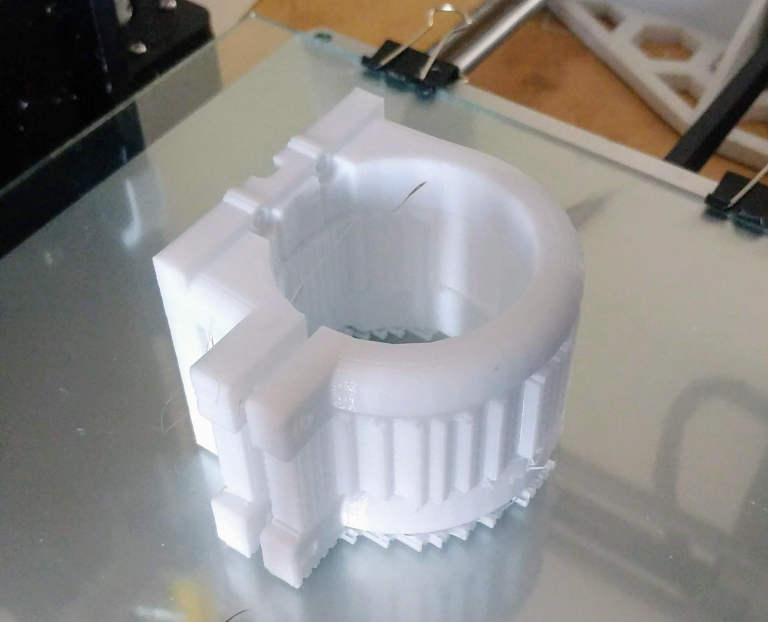 Assembling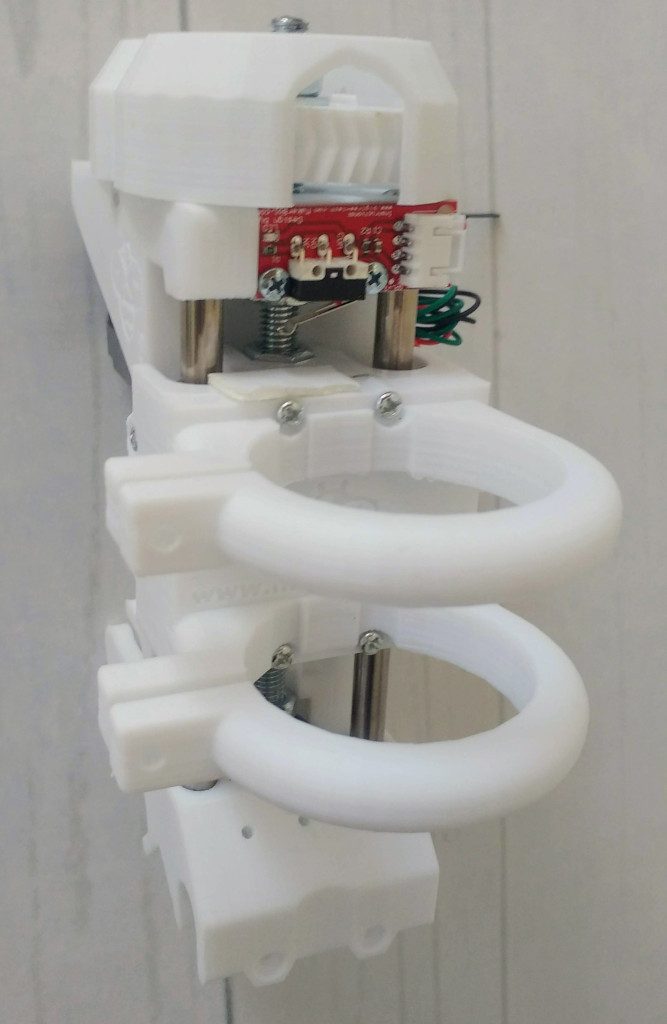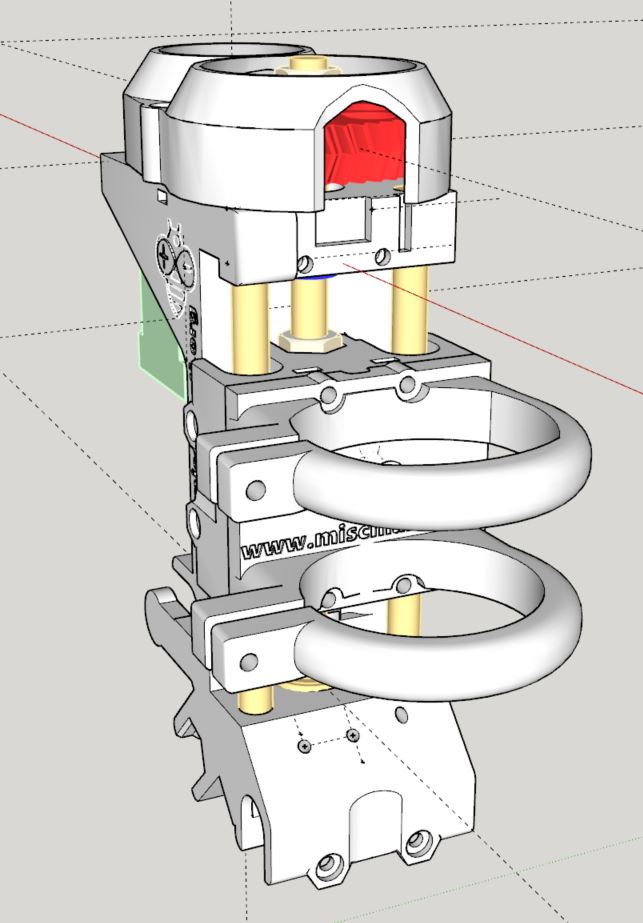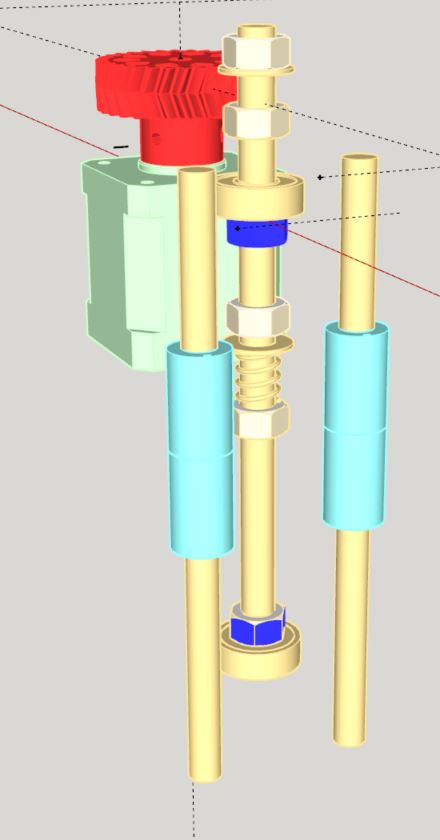 The Threaded rod have in sequence (from the bottom)
1 bearing B608ZZ already inserted in the structure
1 M8 blocked nut (Bleu)
1 M8 Nut
1 Spring (as other in cyclone PCB)
1 washer
1 M8 Nut
1 M8 blocked nut (Bleu)
1 bearing B608ZZ (inserted in the threaded rod)
Assembly instruction
First insert bottom bearing then in the threaded rod instert all other quite near.
Insert the threaded rod in the top (with the other bearing inserted in the rod to the top)
the insert the rod in the bottom bearing (with the blocked nut about 4 mm inserted)
Then insert the gear in the top and stop the top blocked nut with a pair of thin pliers then rotate the gears to permit the blocked nut to go near the top bearing.
Here a video with all step of assembly.
Result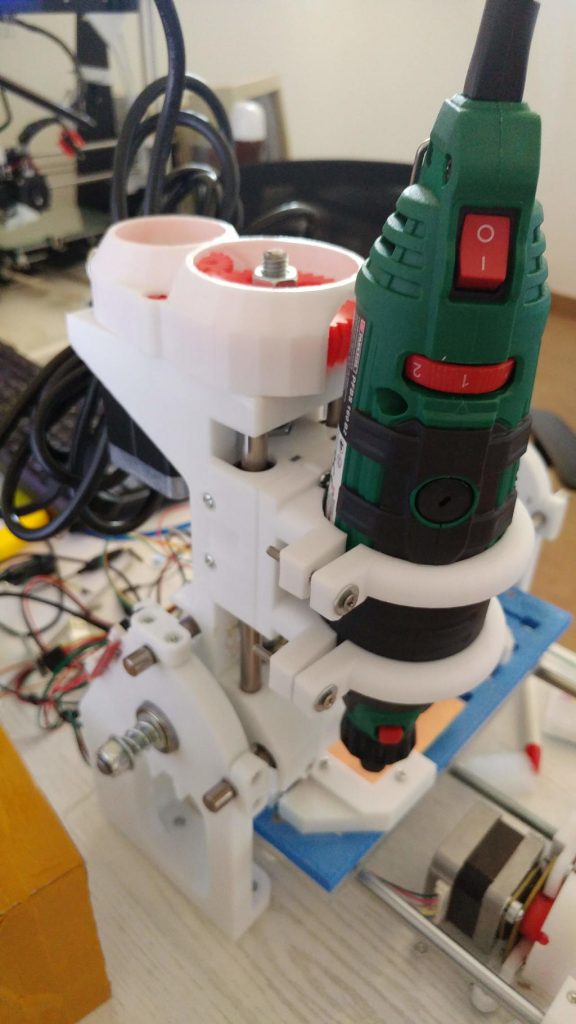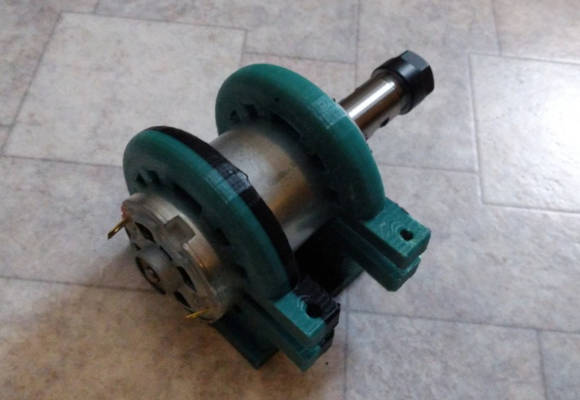 Download
Original holder file