Category:
WeMos LOLIN ESP32 C3 mini v2.1
The WeMos LOLIN ESP32 C3 mini v1.0 is a small development board that uses the ESP32-C3 microcontroller. It has WiFi, Bluetooth, and USB connectivity, as well as headers for connecting external devices. It's ideal for building IoT applications that need wireless connectivity and low power consumption.
In this version the pins position change from the previous.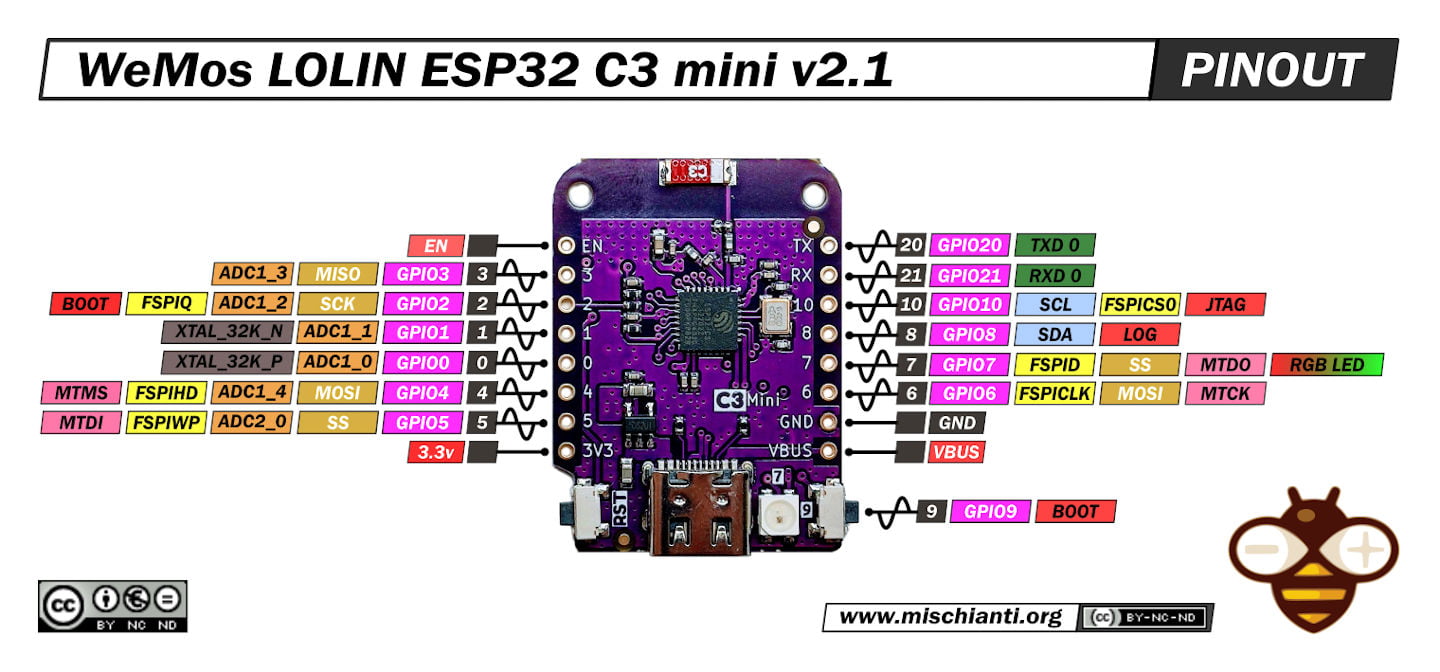 0
WeMos LOLIN ESP32 C3 mini v2.1: high-resolution pinout and specs