Category:
Raspberry Pi Pico W
Raspberry Pi Pico W adds on-board single-band 2.4GHz wireless interfaces (802.11n) using the Infineon CYW4343 while retaining the Pico form factor. The on-board 2.4GHz wireless interface has the following features:
– Wireless (802.11n), single-band (2.4 GHz)
– WPA3
– Soft access point supporting up to four clients
The antenna is an onboard antenna licensed from ABRACON (formerly ProAnt). The wireless interface is connected via SPI to the RP2040 microcontroller.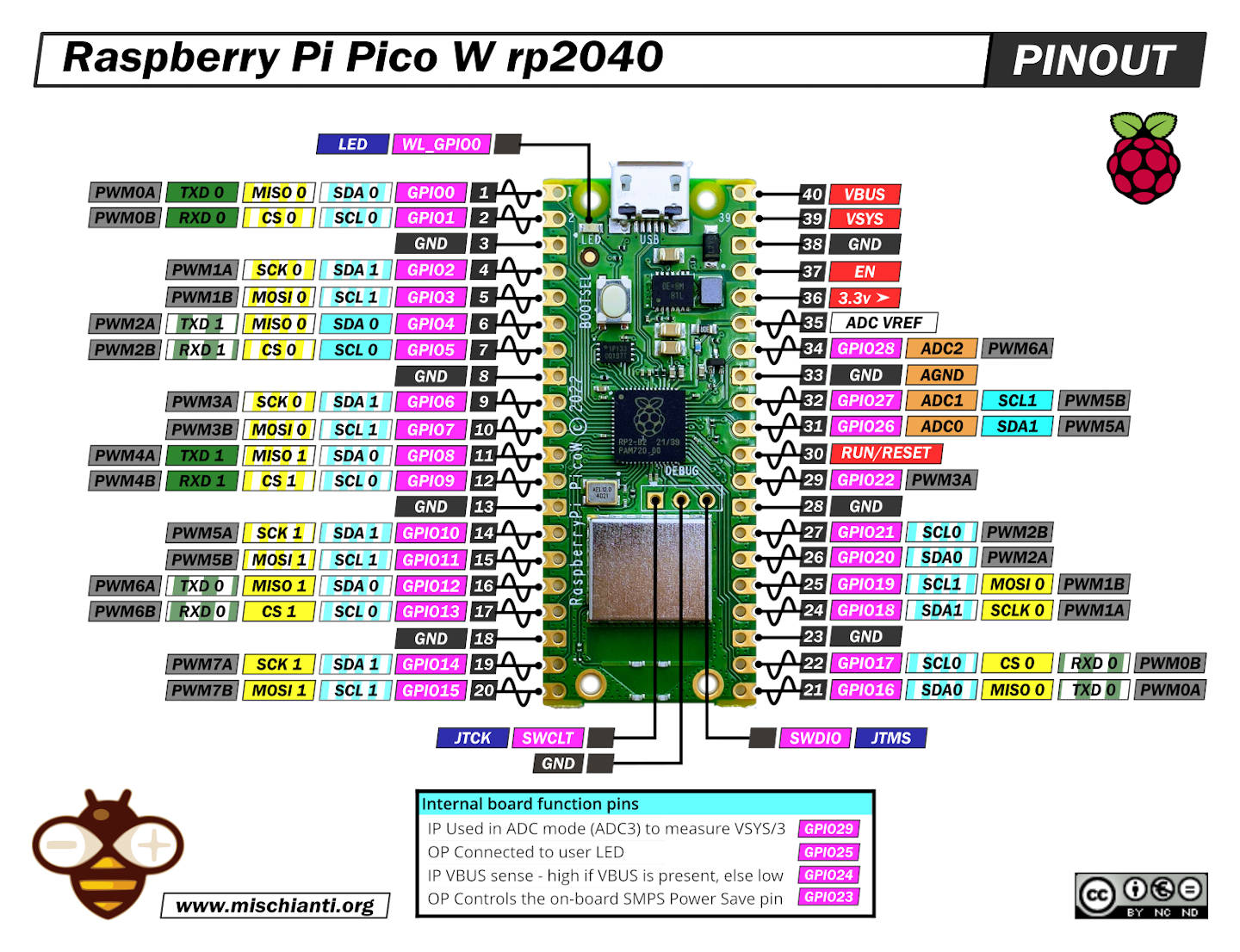 3
Raspberry Pi Pico W: high-resolution pinout and specs