Flying Bear Ghost 5 Fan Duct with the extended extruder to fix cooling problems – 3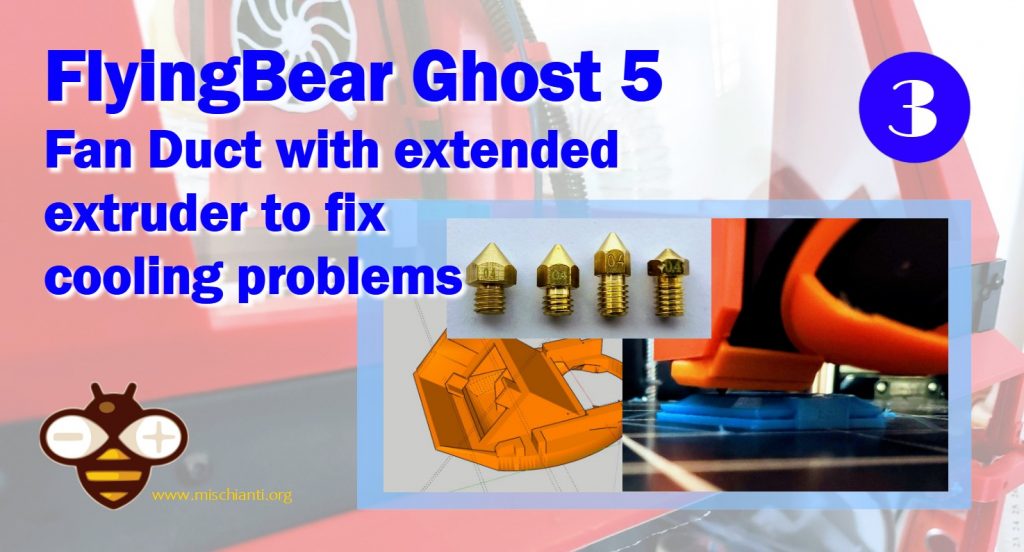 I have a problem with my Flying Bear Ghost 5, there are a lot of solutions like a custom head, but I try to resolve It with three simple steps.
Better bower fan for cooling
First of all, a better fan, the part used as a cooling fan is the 5015 blower fan with a 24v rated current.
The default fan is a Hydraulic Bearing fan and can reach about 4500rpm.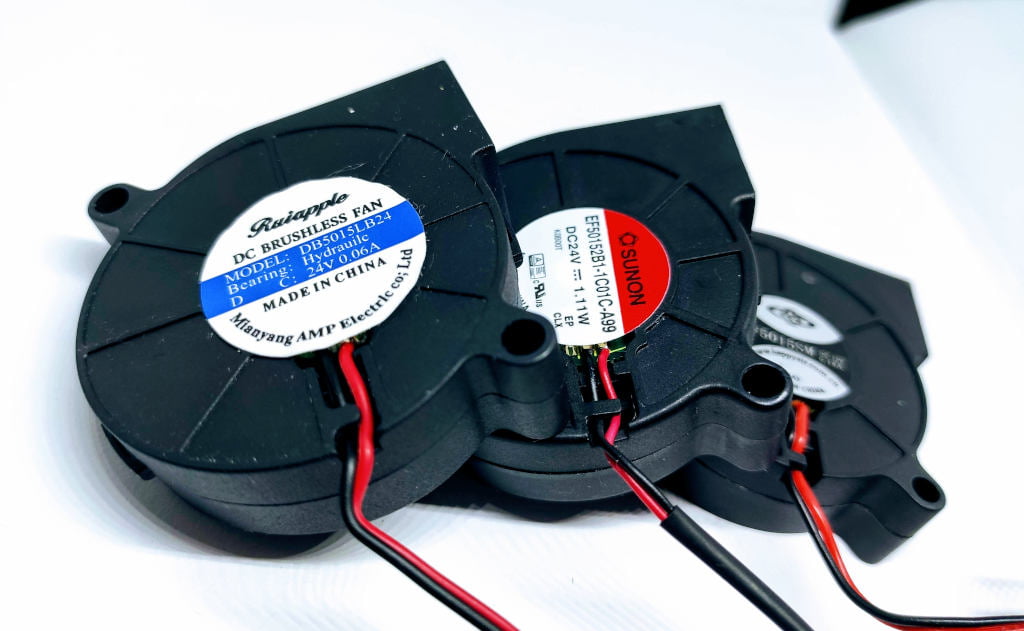 When you buy a fan, you normally think about noise and power. In my case, I need power for better print with PLA material.
| | Sleeve Bearings – Had been eliminated. | Hydraulic Bearings | Dual Ball Bearings |
| --- | --- | --- | --- |
| Use Time | No more than 12 hours / day | No more than 16 hours / day | Can 24 hours / day |
| Life | About 30,000 hours | About 35,000 hours | More than 50,000 hours |
| Advantage | Cheap | Cheap, keep the oil of bearings, better than sleeve bearings | Stable and can work continuously, best quality |
| Shortcoming | It can't work for a long time. | It can't work for a long time. | High price, a minimum of vibrations and noisier than Hydraulic |
| Noise | ~35dBA | ~25dBA | ~40dBA |
| Speed | 4000rpm max | 5000rpm max | 7000rpm max |
A table of good quality 24v blower fans
The choice for my problem is simple: a dual ball-bearing blower fan.
My selection is 24VDual Ball 6000RPM Blower fan 24v 5015
This gives a big step up for cooling.
Extended Nozzle
The nozzle of the e3d v5 of the Flying Bear Ghost is very close to the hot block and has low heat dissipation, but there isn't space, and the fan's wind can't flow without a problem.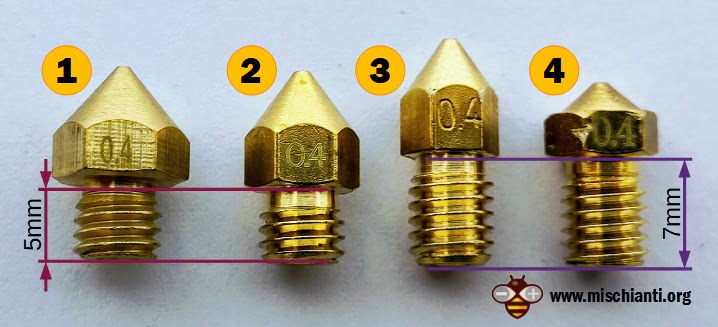 You can see in photo four nozzle:
The first is the standard MK8 (Anet A8, for example) nozzle, with a short thread a big size;
This is a short thread E3D v6 nozzle, not the standard but quite used;
This is a long thread nozzle of E3D v5 and v6 variant, not used in general;
This is a long thread nozzle of E3D v5 and v6 (default sulla Ghost).
The Flying Bear hot-end uses the number four: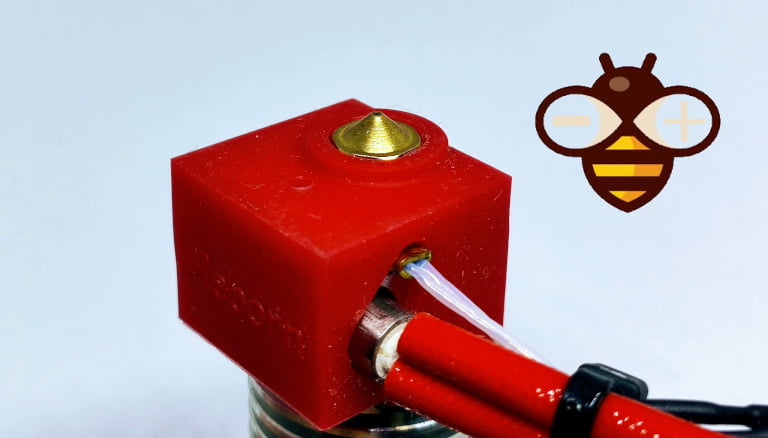 , and we will substitute with number three to gain more space for the cooling.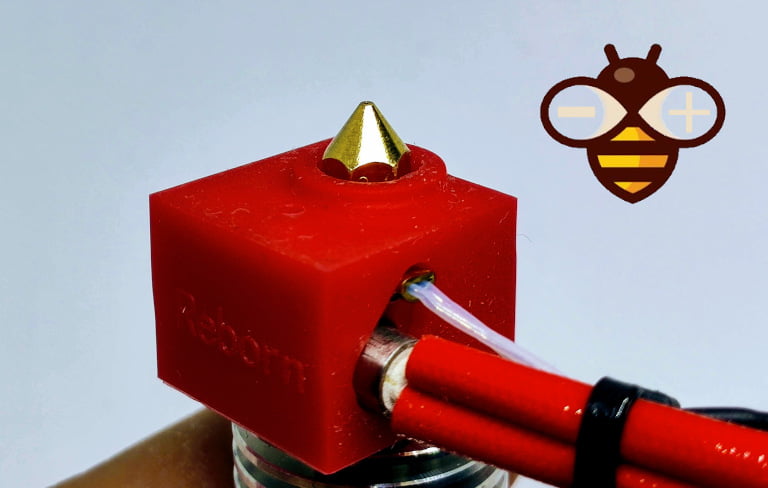 You can find extended compatible nozzle here Extended MK8 Nozzle E3D v5 v6
The result is visible in this image: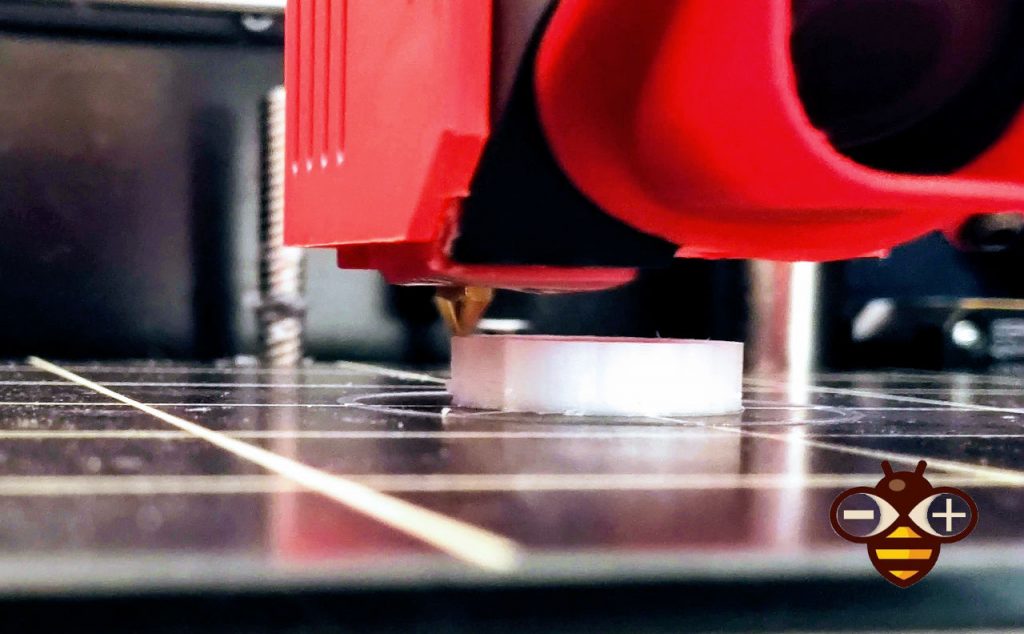 Fan Duct
We can now create a new Fan Duct that can be used with our new nozzle and help us flow more wind on the piece.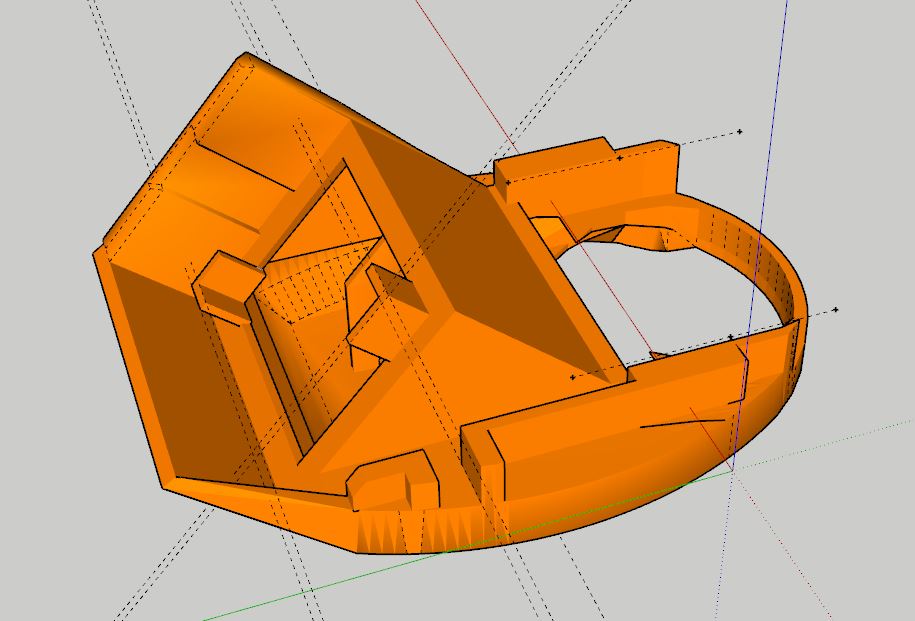 Here my model
The result in the photo: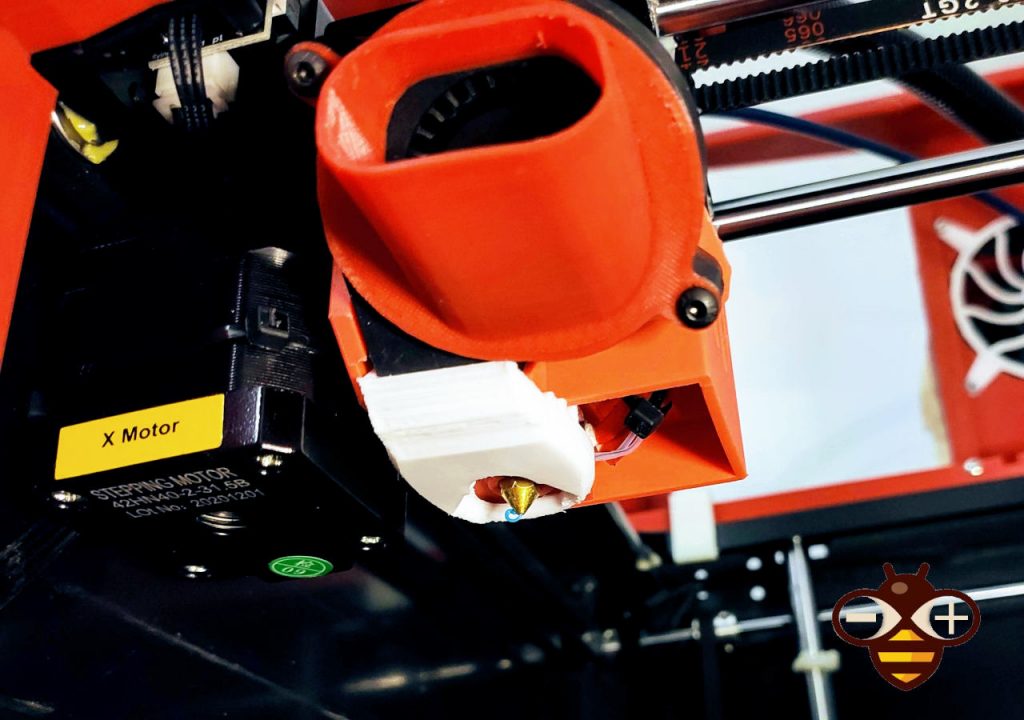 Thanks