UV Torch holder
When you are going to do a solder mask probably you need a long exposure time, if you buy an economical torch like this.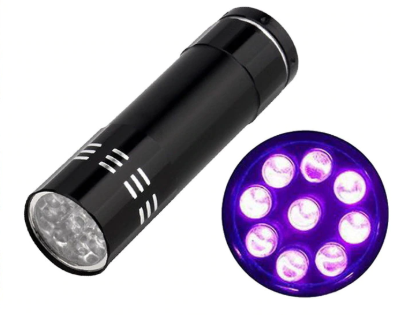 You can find here AliExpress
So I design a torch holder.
All printed parts.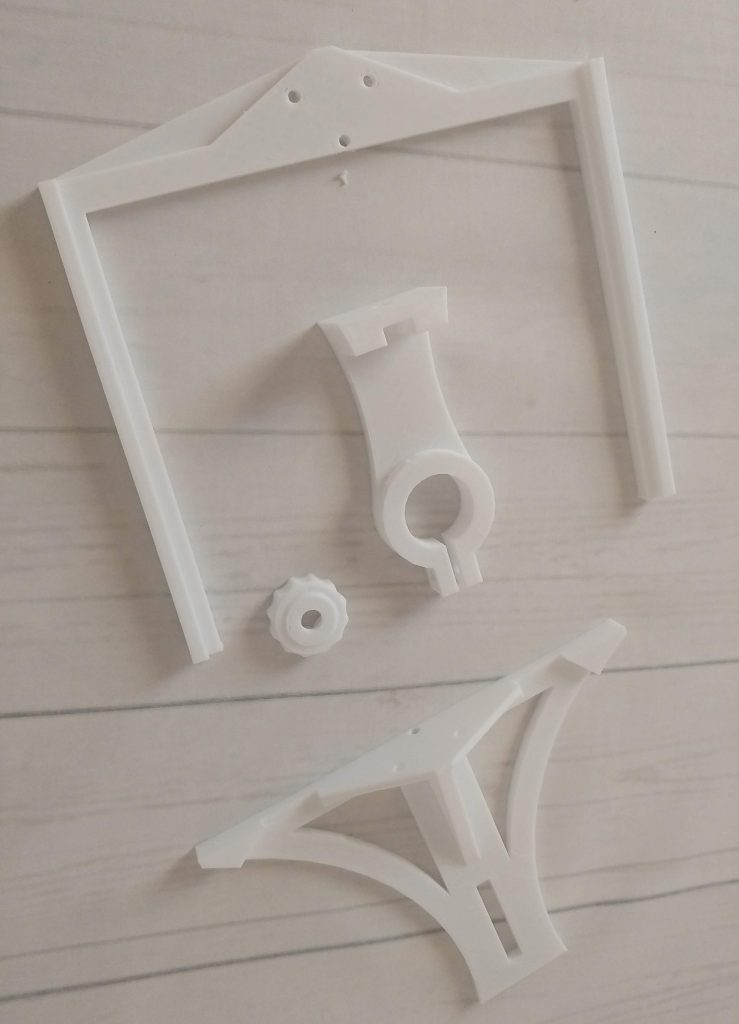 I add a knob to lower and raise the torch.
As you can see It's very simple but usefully.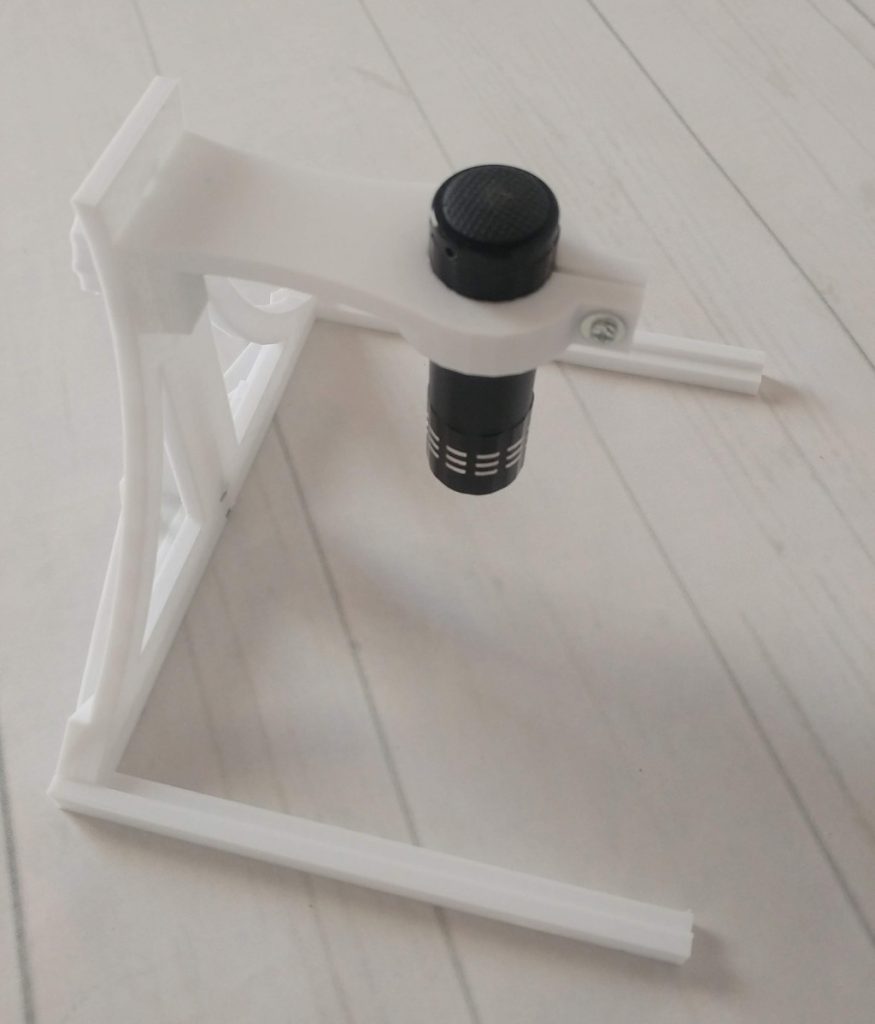 Torch holder at work
I use It to create my first solder mask and It's doing the job.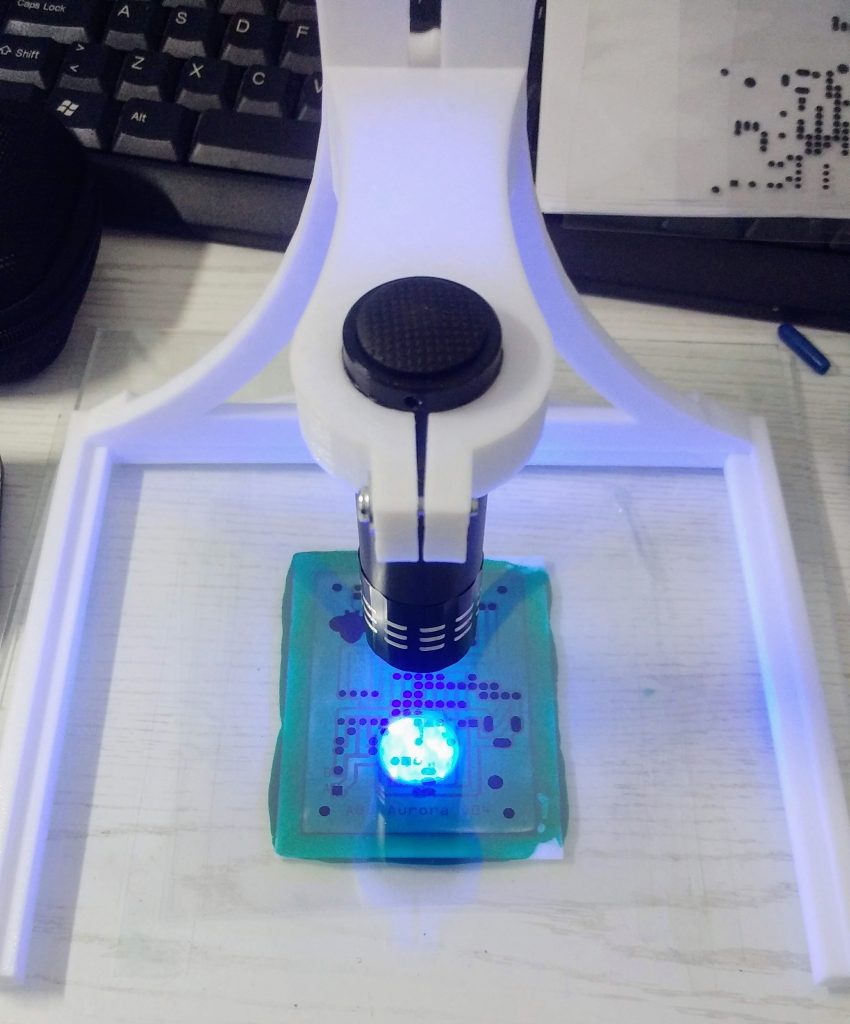 Material
M6 Nut and Hex Screw (25mm)
4xM3 nut
4xM3 screw (15mm)
Assembling
Assembling this holder is very simple, I insert only a picture with the position of the screw and nut.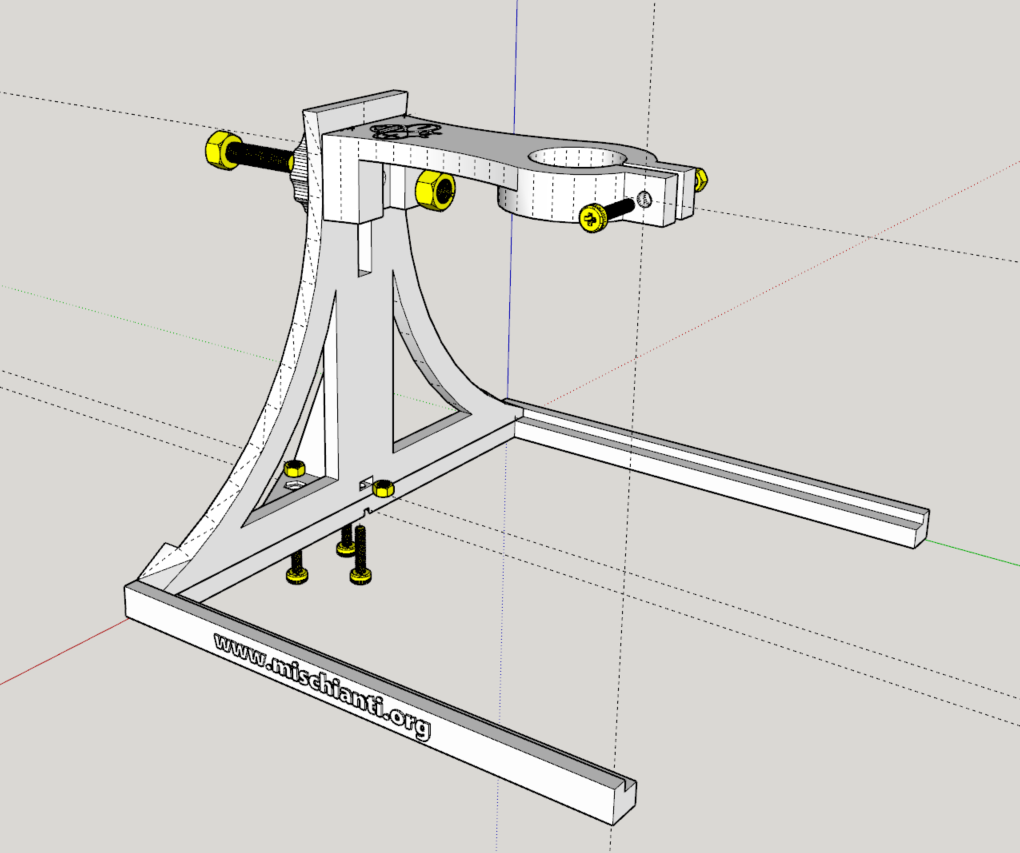 Download